5 Top Most lead Generating Strategies For StartUps
Lead generation has been a top goal for many marketing and sales teams for a long time. It's a constant process that takes time and attention to keep a steady flow of capital.
There are a considerable number of methods to generate leads that can help your business get more customers. But the best strategies for a business will depend on its goals and products. But what is lead generation?
Lead is anyone interested in the product. A lead is somebody who has shown some interest in your business. A lead is anyone who has given you their contact information for a webinar, downloaded a guide or informative newsletter, signed up for a research report, etc. This person is in your sales funnel because they visited your business's website and gave you permission to contact them.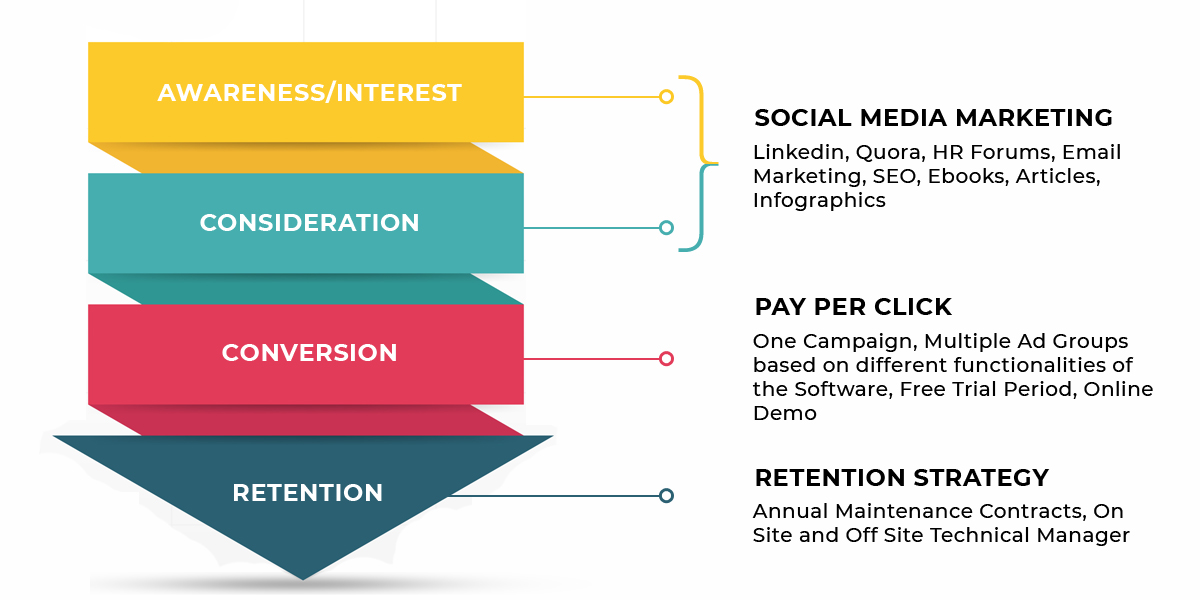 Lead generation is crucial because it asks the most critical question: "What does your potential customer want?
Lead generation is one of the most indispensable goals for most businesses because, without leads, there are no sales and, therefore, no profits.
A customized lead generation strategy is a plan for how your teams will get more customers and lead your business. You might decide to add more content to your website, start a newsletter, do more advertising, etc.
The benefits of a customized lead generation strategy that is well planned and carried out are:
Better quality leads
More people know and see the brand.
Getting more customers and expanding your market.
Trying to get the customers and markets you want.
Getting information about prospects and the audience.
Here we list down the Top 5 Lead Generation Strategies that you can implement right away and get yourself those high profitable leads:


1. Understand Your Market: Market research depends on understanding the target audience and how to best appeal to them. One-on-one interviews can be conducted in person, over the phone, or over email to gather market research. You can even conduct brief online polls that you emphasize on your website and social media profiles, advertise online, or send out via newsletters.
When you investigate the market, you can learn things like:
Where your intended audience shops (online or in-person)
Where do they look for goods and services similar to yours? How do they investigate things before making a purchase?
What aspects are crucial while deciding whether to buy something?
their social media platforms
What time do they go shopping?
What are their preferred methods of communication?
What do they anticipate, and so forth?
This data can help you find high-quality prospects and refine your lead qualification process. You'll discover fresh approaches to promote and close sales to these prospects.
2. Create Amazing Landing pages: Most conversions take place on your landing pages. Because it persuades a prospect to sign up and turn into a lead or customer, a well-designed landing page is an excellent lead-generating tool. As a result, you must create landing pages that are appealing, accessible, and provide simple instructions. Best practices for landing pages include:
Distinct calls to action (CTAs).
Reduce the amount of text and emphasize the essential ideas.
Keep crucial details above the fold.
Instead of highlighting features, concentrate on the benefits to the user.
Solid designs for lead generation forms.
Your advertising' and landing page messaging should be consistent.
Include valuable and pertinent images.
3. Optimize your Social Media Profiles: Your marketing activities on social media have the potential to bring in more leads for your company. When you want to capture attention to a valuable lead magnet, highlighting and promoting it in your social networks is an effective strategy. Create enticing content and be sure to outline the following steps in detail so that readers can easily follow along. Make use of calls to action that link directly to the lead magnet rather than the website's homepage.
4. Understand and Execute A/B testing: Always test anything before releasing it to your audience, whether it is a new landing page, email newsletter, promotion, or feature. What is successful for one company or one client may not apply to another firm or client. Even while there is a great deal of literature on the internet devoted to best practices, not all of it may apply to your company's specific circumstances.
Therefore, you need to understand how the people who make up your target audience react to particular phrases, pictures, or activities. Conduct A/B testing on marketing campaigns, landing sites, user experience signals, call-to-action (CTA) copy, button copy, subject lines, and other elements as appropriate. By boosting the relevance, usability, and appeal of your content, you will be able to target leads more effectively.
5. Paid Ads: Ad campaigns should be run frequently as well. Ads can be run on different search engines (such as Google and Bing) or social media sites like Facebook and Twitter (LinkedIn, Facebook, Twitter). You may bring your business in front of millions of potential customers by bidding and running high-intent, keyword-rich advertising. The quality of your advertising can improve if your CTR is higher than the average, increasing your Quality Score.
Bonus Tip
Re-Marketing is a wild ride! - Because 97% of visitors will leave your landing page without converting, this is a critical tool for generating new leads. Using remarketing to boost your startup's other marketing activities, such as content marketing, social media marketing, and so on, is a win-win situation.
It is possible to reach 92% of the U.S. population using Google's Display Network for remarketing. We've observed that retargeting advertising is viewed half as frequently as ordinary ads, which is a good thing.
One thing we all understand here is that any strategy or tool can be customized according to your business, something might work for you and some other strategy might work for others. With a lot of consistency, you just need to hit the nail on the head with the right strength.
We at Scorich, are a team of Digital Marketing Experts, Certified from DMI, Ireland. We monitor the market time to time to keep ourselves aware of the latest trends and strategies in the marketing industry. For a FREE consultation for your business please visit us at www.scorich.com